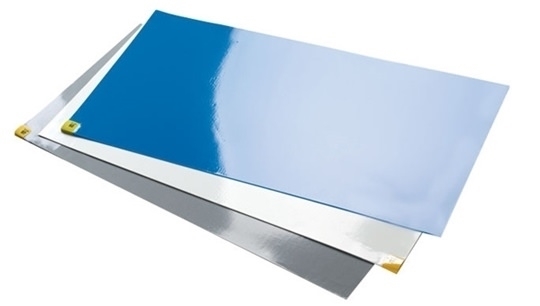 Cleanroom Adhesive Mats
CleanStep™ is the preferred choice in adhesive mats and frames for cleanrooms and critical areas. Constructed from the highest grade polyethylene (mats) and polystyrene (frames), this contamination control system grabs and retains particulates from foot- and wheel-borne contaminants.
Whether cleaning protocols require portability or the surface just isn't conducive to adhesives, CleanStep's mix of sizes and colors are sure to fit the bill. 
Our cleanroom sticky mats come in 5 sizes, 3 colors, and 2 layer options. Simply choose a size, preferred color, layer and select an optional frame!
It's as easy as 1-2-3!