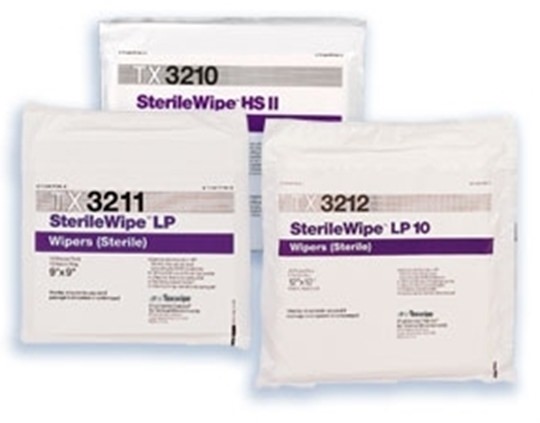 Sterile Dry Wipers, ISO 6-10 (Clean)
Texwipe's sterile products for cleaning and contamination control in regulated industries include sterile pre-wetted wipers, sterile dry wipers and sterile alcohols.
Injectables, inhalants and ophthalmics produced in ISO Class 5 aseptic fill areas or in sterile isolators require stringent cleaning and disinfection. Pre-sterilized or autoclaved wipers are required. Polyester knits with sealed-borders are preferred for critical areas where visible fibers are of concern. Polyester/cellulose and polypropylene nonwoven wipers are used in the less critical areas of tablet and API manufacturing.
SterileWipe™ wipers were developed to clean aseptic cleanrooms.