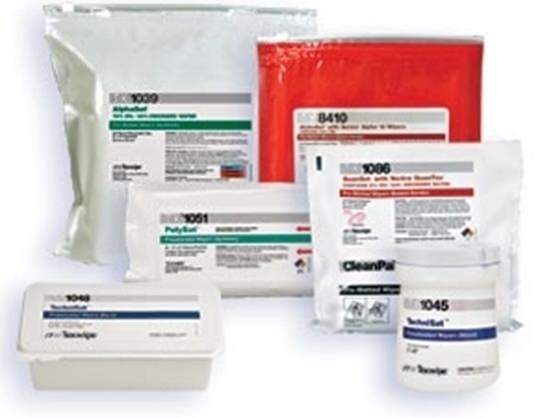 ISO 1-3 (Ultra-Clean)
Optimal Levels.
Our pre-wetted wipers feature the same clean you've come to know from our dry wipers but saturated to optimal levels with isopropyl alcohol (IPA) and deionized water (DIW).
Pre-Wetted wipers are now available in a new, reclosable bag. This innovative delivery system combines easy wiper access with an effective package to protect the integrity of the product during storage. The reclosable mechanism slides open easily for quick access to the internal security seal that keeps the wipers protected until ready for use.
Texwipe pre-wetted wipers offer several advantages:
Reduced use of squirt bottles
Fewer VOCs
Safer to ship, store, and use
Easier to use
Also available in sterile pre-wetted wipers and other solvents.